Ruchi offers affordable corporate catering services in Trivandrum for a diverse range of events. This encompasses Iftar dinners during Ramadan, exclusive private dinners featuring live cooking, various business gatherings, well-equipped setups for production houses that include tents, mobile kitchens, tables, and more, as well as weddings and more.
Established since 1955, Ruchi Caterers have ingrained a culture of exquisite taste into our catering business. The inception of Ruchi Caterers can be traced back to the visionary concept of T. M. Aboobakar. In 1955, he inaugurated his first restaurant in Mumbai, later relocating to Kerala where he introduced the famed Rajmahal restaurant in 1983.
Presently, under the guidance of his son T.N Usman, Ruchi Caterers spearheads both outdoor and corporate catering services in Trivandrum. Over the span of six decades, we have evolved from not just serving exceptional food, but also offering unparalleled service and steadfast stability. Our emphasis on process-driven structures, rather than being solely reliant on individuals, has paved the way for enhanced reliability.
We have successfully orchestrated and catered to gatherings of 20–2000 attendees at significant events since our inception in 1995, spanning across various cities in Kerala. Ruchi stands as a dynamic leader among the premium corporate caterers in Trivandrum, renowned for its outstanding cuisine and grandeur events.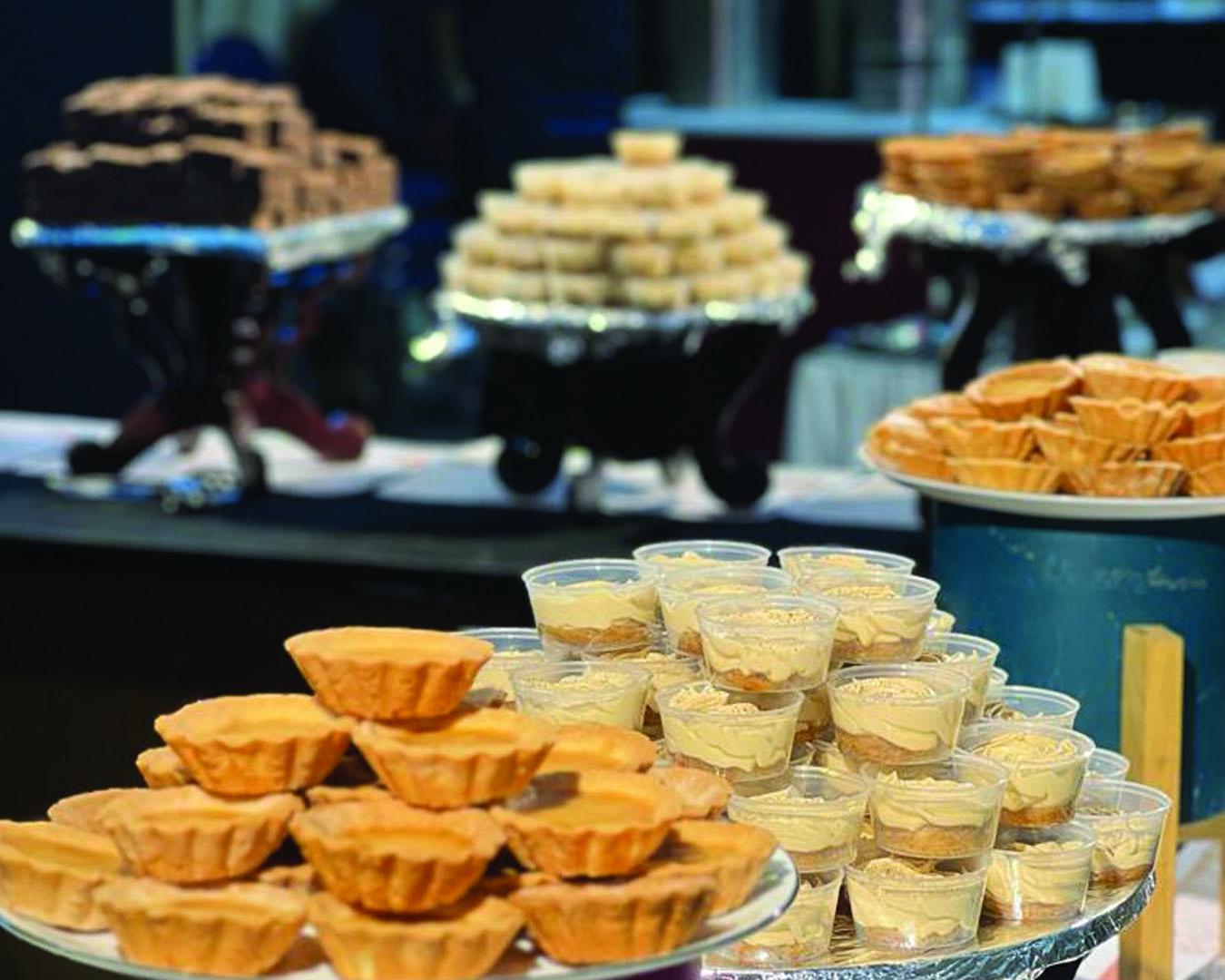 Key Attributes of Corporate Catering Services in Trivandrum:
Ruchi Caters' pricing is highly competitive when juxtaposed with the majority of corporate catering services in Trivandrum. Our track record includes collaborating with an array of esteemed local and international clients spanning diverse industries, all facilitated from our main office located in Thrissur.
The expertise of Ruchi Caterers' 120+ skilled staff members, including accomplished chefs, is complemented by our state-of-the-art kitchen. It has earned accreditation in compliance with ISO 22000:2018 for the scope of Preparing and Serving Food, significantly contributing to the bright future of our business.
We possess the capability to curate delectable meals for every event, backed by a competent team focused on consistently delivering top-notch customer service. This feat is made possible through our global operations and an extensive network of strategically positioned central kitchens throughout Kerala. Ruchi caters to a wide array of clients, ranging from businesses, corporations, and academic institutions to hotels, hospitals, retail establishments, banquets, parties, events, and office spaces.
Our tireless efforts go into creating the perfect ambiance, facilitated by our dedicated and knowledgeable staff. From skilled waiters and bartenders to accomplished chefs and event managers, our team is committed to ensuring that every aspect of your event, from seating arrangements to food presentation and service, is executed flawlessly.
Ruchi's offerings encompass affordably exquisite catering services in Trivandrum for a multitude of occasions. This includes live station events, houseboat parties, corporate gatherings, coffee breaks, and lunches. Armed with a cumulative experience of 30 years, we are experts in outdoor food catering for both small and large events, spanning weddings, birthday celebrations, and private parties.
Embark on a culinary paradise replete with gourmet flavors and captivating aromas! Ruchi Caterers brings a personalized dining experience to your doorstep, whether it's at home, your workplace, an outdoor setting, or one of our carefully chosen stunning venues an unforgettable dining experience for your guests, complete with innovative culinary theatrics performed by our exceptional master chefs in an open kitchen setting.
Our Comprehensive Corporate Catering Services in Trivandrum include:
Convocation: Ruchi, the premier caterers in Trivandrum, offers catering solutions for college and institution convocation events. Students and clients seeking catering for special occasions, such as events or parties, can benefit from our distinctive corporate catering services in the Trivandrum style.
Off-Site Premier Catering Services in Trivandrum: Irrespective of the scale of your corporate event, we stand as your reliable source for off-site corporate catering services in Trivandrum. Be it fleet catering or off-site arrangements, we guarantee seamless execution. Rest assured, your clients will not only appreciate but also seek more of our services.
We extend to our clients the finest culinary offerings and services presented by the premier corporate catering company in Kerala. Our repertoire includes a luxurious multi-cuisine menu, attractively priced to suit a range of preferences. Our facilities boast an extensive range of catering options, spanning breakfast, lunch, and dinner. We pledge to meet all your upcoming corporate catering requirements, ensuring your experience with our services is truly gratifying.
Festive Celebrations in Educational Institutions: Kerala's rich history is punctuated by a diverse array of festivals, serving as a reflection of the nation's cultural identity. These celebrations are invariably accompanied by delectable culinary offerings, with Kerala's cuisine encompassing an extensive spectrum of vegetarian and non-vegetarian delights.
With a versatile team and a comprehensive range of services, we cater to a multitude of events in Trivandrum and beyond. From intimate outdoor gatherings to sprawling open festivals necessitating elaborate catering arrangements, our skilled chefs and servers take care of every detail. Additionally, we proudly present Kerala's premier outdoor catering services, ensuring you can sit back and relax.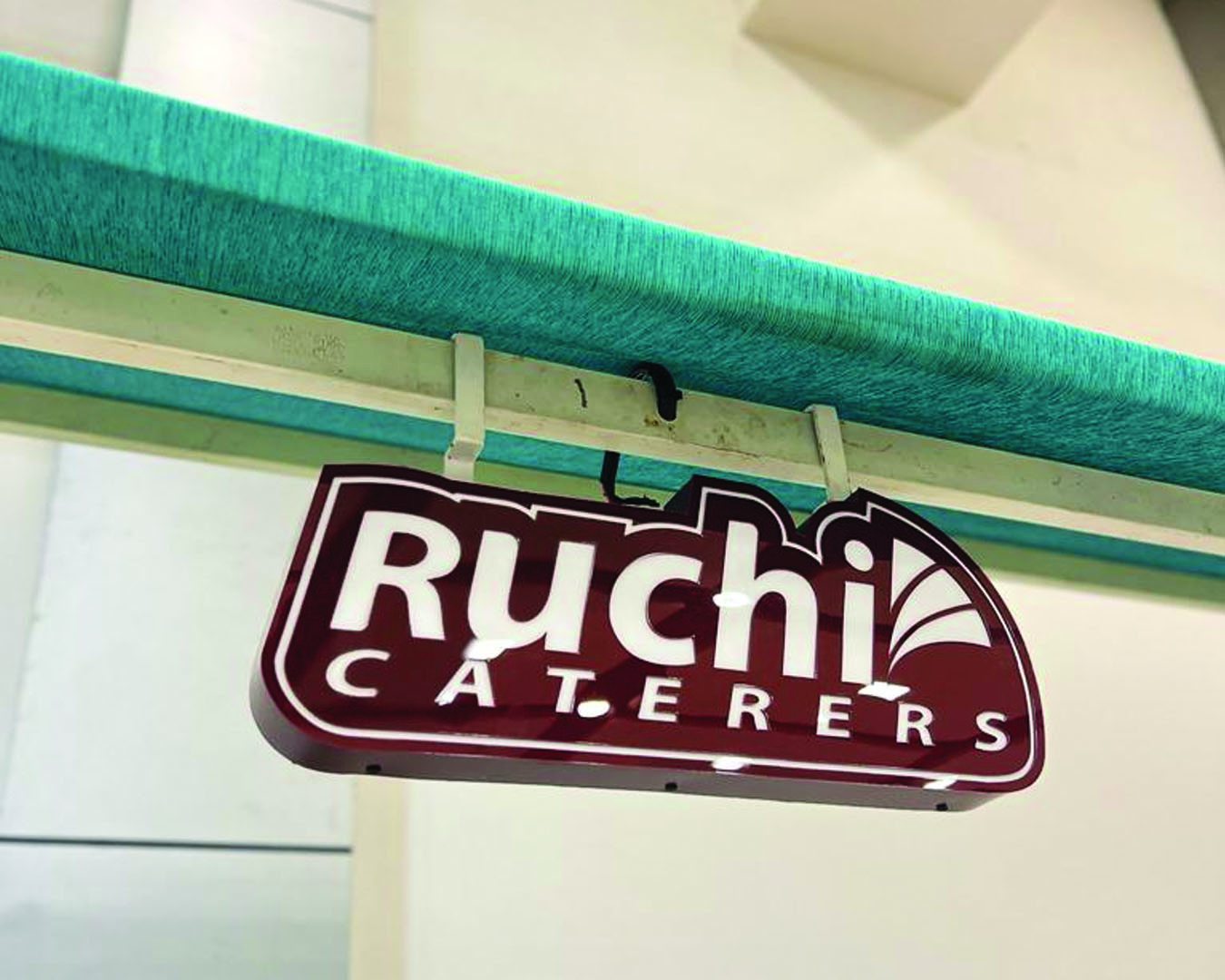 Why Choose Ruchi Caterers?
We take pride in serving delectable, nutritious, and wholesome cuisines.
Our team of professional chefs meticulously curates the events' culinary journey, crafting cuisines tailored to your preferences.
We adapt and diversify our culinary offerings to align with your budgetary considerations.
The timely and seamless delivery of premium catering services in Trivandrum is a commitment upheld by our dedicated team.
Our diverse dinner assortment is thoughtfully curated to appeal to a wide range of palates. We welcome specific dietary requests, including vegetarian, gluten-free, vegan, halal, pure vegetarian, or Jain preferences. If a corporate event is on your horizon, schedule a tasting session without delay. We pledge to create a menu that perfectly aligns with your requirements and budget.
"Ruchi," headquartered in Kerala, extends its exceptional hospitality services to notable personalities and organizations across the globe. Our burgeoning catering company, rooted in Kerala, seamlessly blends style and quality, crafting an unparalleled experience for our esteemed guests.
Our adept chefs orchestrate a symphony of flavors, utilizing the finest ingredients to curate an ideal dining experience. Through our premier culinary services, we breathe life into your concepts, guaranteeing that Ruchi's delectable offerings satiate the culinary aspirations of every visitor.