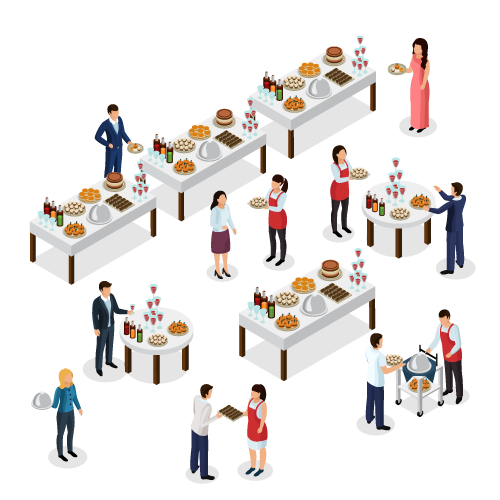 Renowned as the epitome of catering excellence in Kerala, India, Ruchi Caterer stands as a paragon of exceptional gastronomic artistry. Revered for its unwavering dedication to culinary excellence, Ruchi Caterer seamlessly marries the rich tapestry of traditional Kerala cuisine with contemporary nuances, culminating in an unrivaled epicurean experience that traverses the length and breadth of Kerala.
Harnessing the bounty of locally sourced, impeccably fresh ingredients, Ruchi Caterer crafts dishes that resonate with healthful indulgence, a symphony of robust flavors, and an aesthetic presentation that is nothing short of captivating. Each offering is meticulously tailored to individual preferences, endowing patrons with a truly bespoke culinary journey. The pinnacle of their expertise lies in outdoor catering for premium occasions, a realm where they effortlessly elevate events to moments of gastronomic splendor.
Embracing a legacy rooted in time, dating back to the year 1955, Ruchi Caterer has etched an indelible imprint as the preeminent catering service in Kerala. Their culinary prowess, marked by a profound commitment to unwavering quality, impeccable service, and unswerving dependability, has endowed them with a stature of trust within the industry that remains unparalleled.
PLANNING A FABULOUS EVENT?
We offer catering services to Professional students who need catering for special occasions
To contact us, please fill in the below form!